Phantastic Cleaning Tools of the Trade
We saw a PHANTASTIC article over on
MarthaStewart.com
that we just HAD to share with you on cleaning products! We get a lot of questions in the store about the types of products to use on your vintage items and antiques so we thought this info would be helpful to you.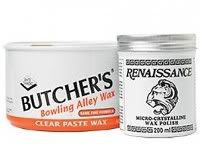 Butcher's Wax, Renaissance Wax:
Use them on- wood and more! Our editors also use archival-quality on Renaissance wax (
amazon.com
) on wrought-iron, ceramics, porcelain, bronze and leather.
How they work- A thin coat of wax seals and protects surfaces from moisture and dirt, but it can be removed (some polishes leave a permanent film).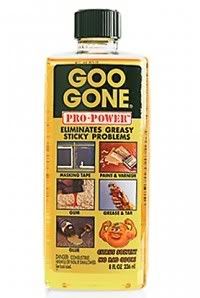 Goo Gone:
Use it on- wood, vinyl, plastic, glass and ceramics.
How it words- This liquid won't damage the surface of an antique, but it will get rid of many offenders. "It even removes prices written in permanent marker," says Fritz Karch, Martha Stewart Living's collecting editorial director.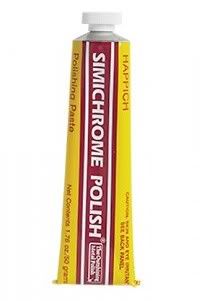 Simichrome Polish:
Use it on- most metals.
How it works- One of the strongest metal cleaners, this German import (
amazon.com
) removes heavy tarnish, even smoothing surface pits and eliminating stains. "It revives finds that seem beyond revival," Karch says.
Wright's Copper Cream, Noxon:
Use them on- brass and copper and other metals.
How they work- Wright's brings out the orange hue of copper (other cleaners can result in a more golden color). Noxon is a multitasker able to polish several metals including aluminum, nickel, pewter and stainless steel.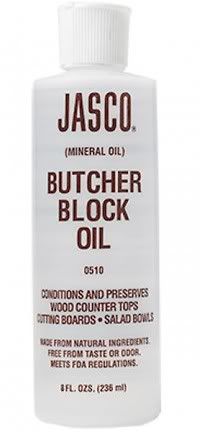 Mineral Oil:
Use it on- hardwood, tortoise, bone, ivory, and horn.
How it works- This drugstore staple moisturizes dried-out pieces naturally and without odor. Rub it on with a soft cloth or paper towel to restore luster, keep cracks from getting worse and prevent new fissures.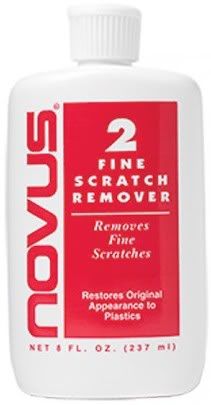 Novus Fine Scratch Remover:
Use it on- Lucite, Bakelite, celluloid and other plastics.
How it works- Antiques dealers love this polish (novuspolish.com) because it cleans thoroughly and buffs fine scratches rather than just filling them. It also evens out discoloration and restores clarity and shine with minimal elbow grease.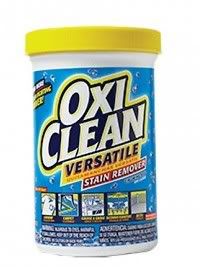 Oxiclean:
Use it on- fabrics and ceramics
How it works- Usually used on textiles, this chlorine-free powder can remove stains from ceramics, such as earthenware and ironstone. Just submerge the object in a bucket of cool water, add a scoop of OxiClean, and let it soak -- grease and food spots will seep out.
CLR:
Use it on- Vintage and antique glass and pottery.
How it works- It dissolves stubborn calcium buildup, lime deposits, and water marks; antiques experts prize it for cleaning white film from vintage glass. "I fill a vase with CLR solution, add rice, and swish it around before the rice softens," Karch says. "The friction dislodges grit."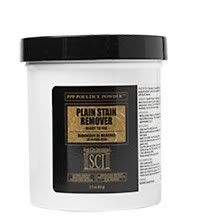 SCI Plain Stain Remover:
Use it on- Marble, alabaster, granite, and onyx.
How it works- This poultice-style cleaner lifts grime from stone. Collecting editor Quy Nguyen once bought a nineteenth-century doorstop that was almost black; cleaning it with this product (
stonecare.com
) revealed white marble. Just wet the object, and apply the cleaner to form a paste.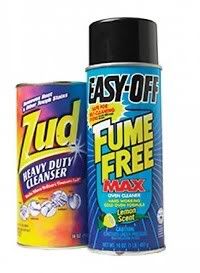 Zud, Oven Cleaner:
Use it on- Enamel, porcelain, and cast iron.
How it works- Typically meant for household rust removal, Zud can make antique sinks and tubs look new. For smaller grimy items, spray with oven cleaner, seal in plastic bags, and let sit for several hours; dirt will wipe off.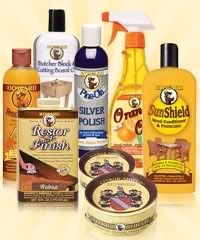 Howard Wood and Leather Products:
Use it on- leathers and wood
How it works- Howard is a product that we sell at Phantastic Phinds. We carry the Restor-A-Finish, which is great for repairing stains on a variety of woods, the Feed-N-Wax is great wood polish and the Leather Conditioner helps to preserve leather on furniture. We love our Howards!
~Meghan Cox for Phantastic Phinds